Rooms
'The One' you won't let get away
Welcome to The One Hostel, Hanoi's premier smart-tech hostel, where we offer an all-in-one vacation experience! Featuring a rooftop swimming pool and tiki bar, you can soak up the sun and make new friends. Our friendly environment and social events, like game nights, parties, and city tours, ensure you have a memorable stay. Come stay with us for the perfect balance of relaxation and adventure!
See All Room Types
We have everything you want
At The One Hostel Hanoi, we've focused on providing comfortable facilities that will make you feel right at home during your stay with us.

Lobby Bar and Lounge

Rooftop Pool & Bar

Restaurant and Cafe

Tour Desk

Cashless payment throughout the hostel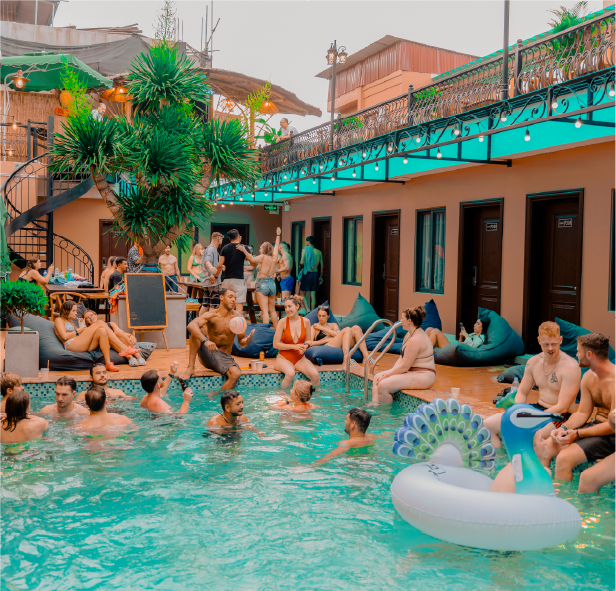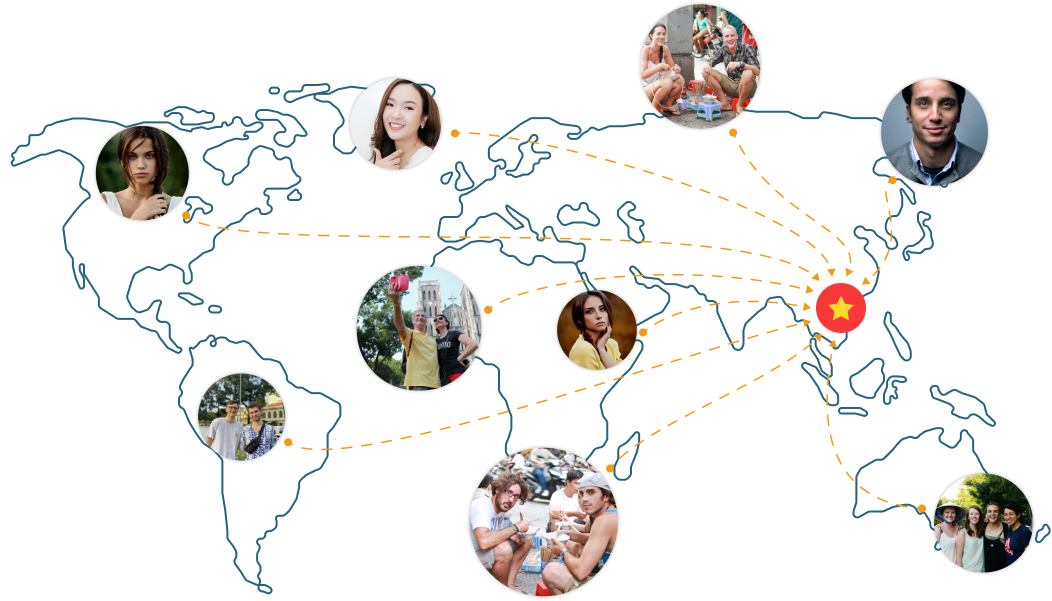 What our guests say...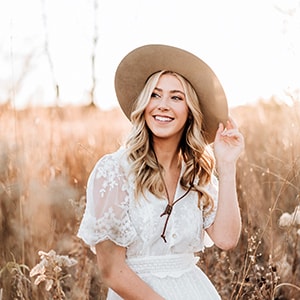 Favorite hostel in Asia...and the pool😍
What can I say, this place is everything you need. With a very reasonable price too. I have to say the staff have been so helpful with everything I needed. The building is designed really well. The rooms are great. Super comfortable beds, I sleep better here than I do at home. Big lockers for your stuff. Very secure. Fun spaces to hang out and meet new people. I honestly couldn't recommend this place any more. I really appreciate good hostels but above all it's the staff what make a good hostel and I would give this staff 10 stars if I could.
Lisa Dumfrey
Welcome to The One...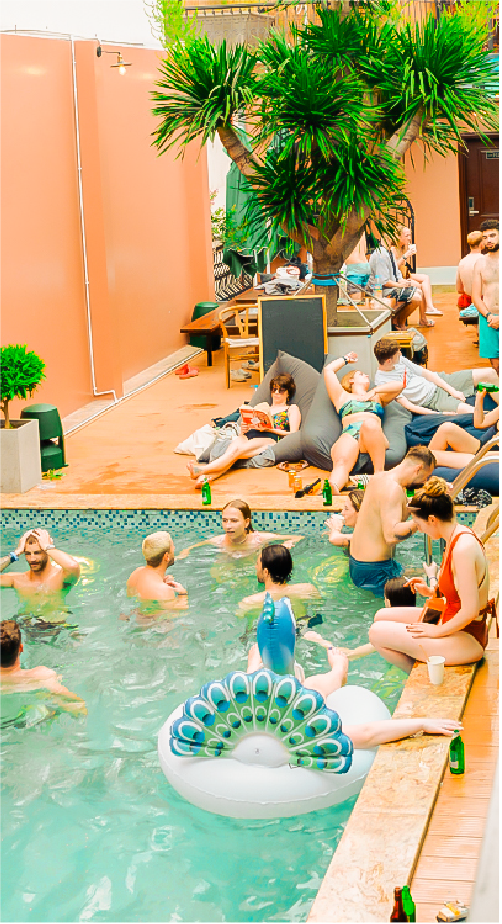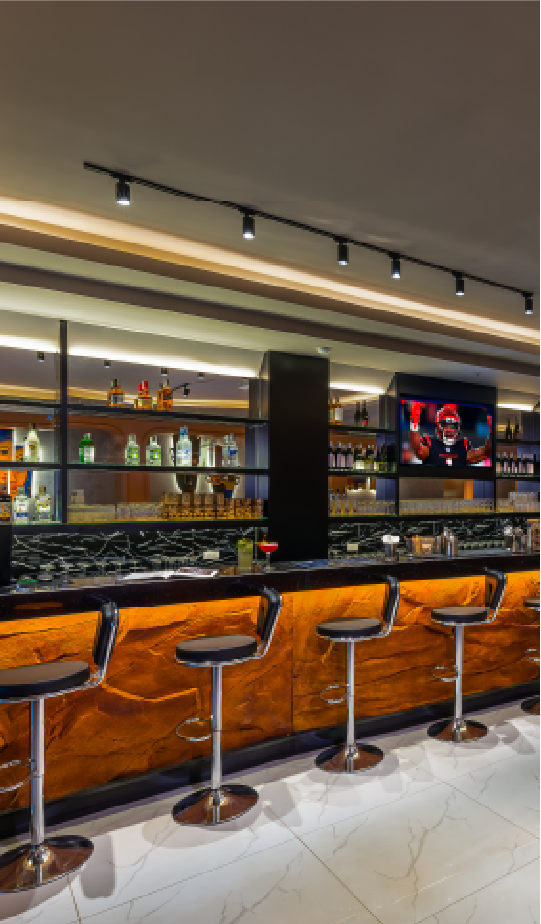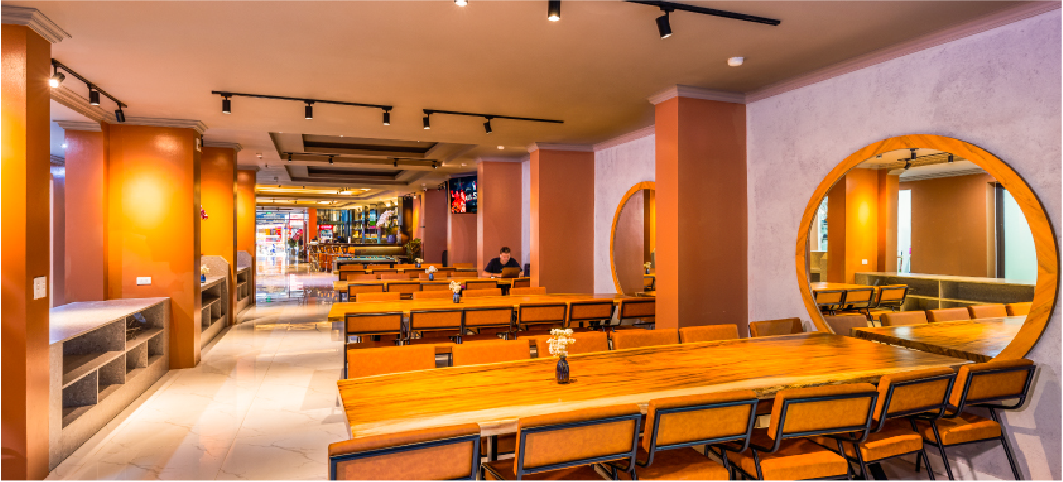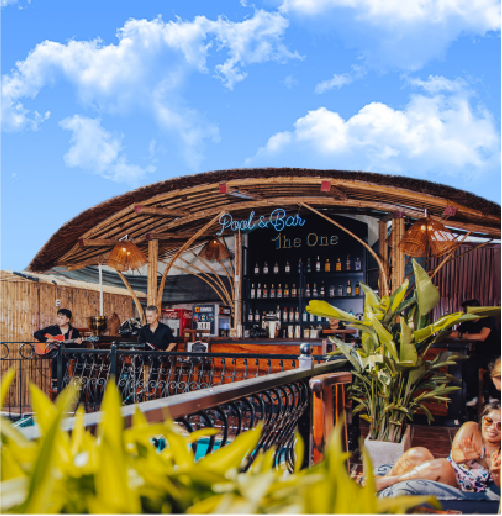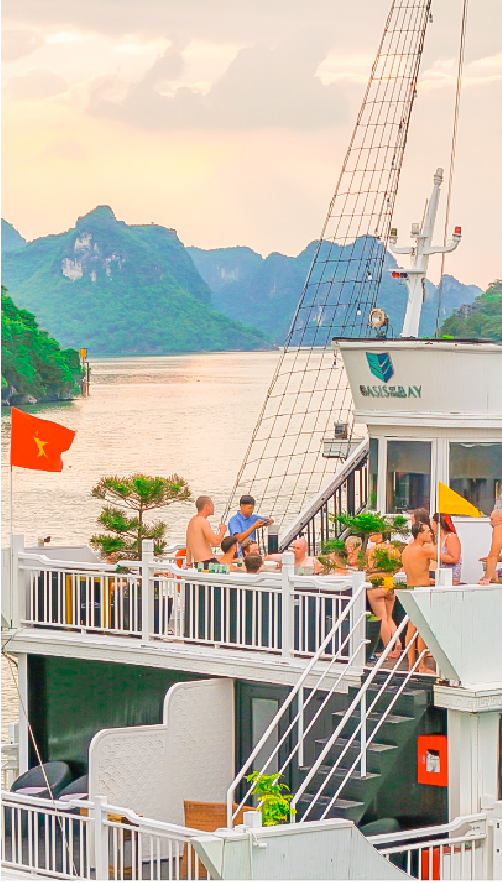 Great hostel ✅
Great people ✅
Great tours ✅
We've teamed up with the best tour operator in Vietnam to ensure you have a memorable experience that doesn't break the bank! You ask, we listen. Your feedback is valuable and it enables us to provide just what you're looking for. Stop by our tour desk and our helpful and friendly staff will be waiting to help you plan the rest of your wonderful adventure!
Oasis Bay Party Cruises
2 & 3 day trips you'll never forget aboard a 5* cruise. The full Halong experience
The Halong Catamaran
Top-rated day trip:
Discover the true meaning of luxury as you cruise along Halong Bay on the only Catamaran boat in the North of Vietnam
Freedom Island Retreat
Visit our private island, and enjoy activities such as beach volleyball, kayaking, sunset hikes, and more! Explore this hidden paradise!
Ha Giang Loop
Go on an incredible 3-day motorbike adventure and discover the breathtaking landscape of Ha Giang.
Useful Tips for Travelers
Whether you're a first-time visitor to Hanoi or a seasoned traveler looking for new adventures, our blogs will have something for you. We hope you find our tips and insights helpful as you explore this vibrant country and all it has to offer.
Street Food blog

Welcome to Hanoi, the charming capital of Vietnam! As a bustling city with a rich history, Hanoi has a diverse range of foods that reflect its cultural heritage. Here are some of the must-try local foods....

Yolo vibes!

YOLO or "You Only Live Once" is a popular culture that encourages people to embrace new experiences and live life to the fullest. While some may view YOLO culture as reckless or irresponsible, there are many benefits to...

What is 'Flashpacking'!?

Have you heard of flashpacking? It's a new travel trend that's gaining popularity among millennials and other tech-savvy travelers. Flashpacking is essentially a more upscale version of backpacking, combining the...