Room Facilities

Spacious bed 2m x 1.6m

En-suite bathroom

Storage of Luggage (free)

In-bunk power outlet

Air conditioning

Personal fan

In-room electronic lockers

360° closed-in privacy

Personal reading light
Our mattresses were custom made to ensure you get a deep sleep for a good nights rest.
We created the first smart hostel in Hanoi so you need not worry about losing your belongings.
Sturdy wooden bunks, custom designed by travelers, with heavy curtains for a peaceful, private sleep.
Our smart hostel lets you enter your room, open your locker, and order food & drinks, all with one NFC wristband.
Security is important, so every guest gets their own full-size electronic locker in-room.
What Our Guests Comment
Just insane for the price, it feels more like a fancy hotel than a hostel but still keeps the vibes 💯💯 Super clean, the pool is amazing and cocktails 10/10. Rooms super comfortable and showers strong and hot. The whole team is so kind and super helpful - everything from laundry to tours to buses are sorted for you if you need and always with a smile 🙂 Cannot recommend anywhere more than here 👌🏼
Our bunks are the best.
It's simple, we want you to be happy and that means a comfortable and safe place to lay your head.
We started with great mattress, because a good sleep means more energy for tomorrow.
All of our bunks have 360° privacy so you feel cozy and peaceful in your own space
Designed by Travelers for Backpackers and Flash packers alike.
Choose room
Recommendation for you
6 BED DORM
This is our most popular options for guests who want a bit of fun and a bit of quiet. Because life is all about balance, right!?
All our beds are a spacious 2m x 1.6m
Free available high speed WIFI
All our rooms have en-suite bathrooms unless otherwise mentioned
Meet your next travel mates here.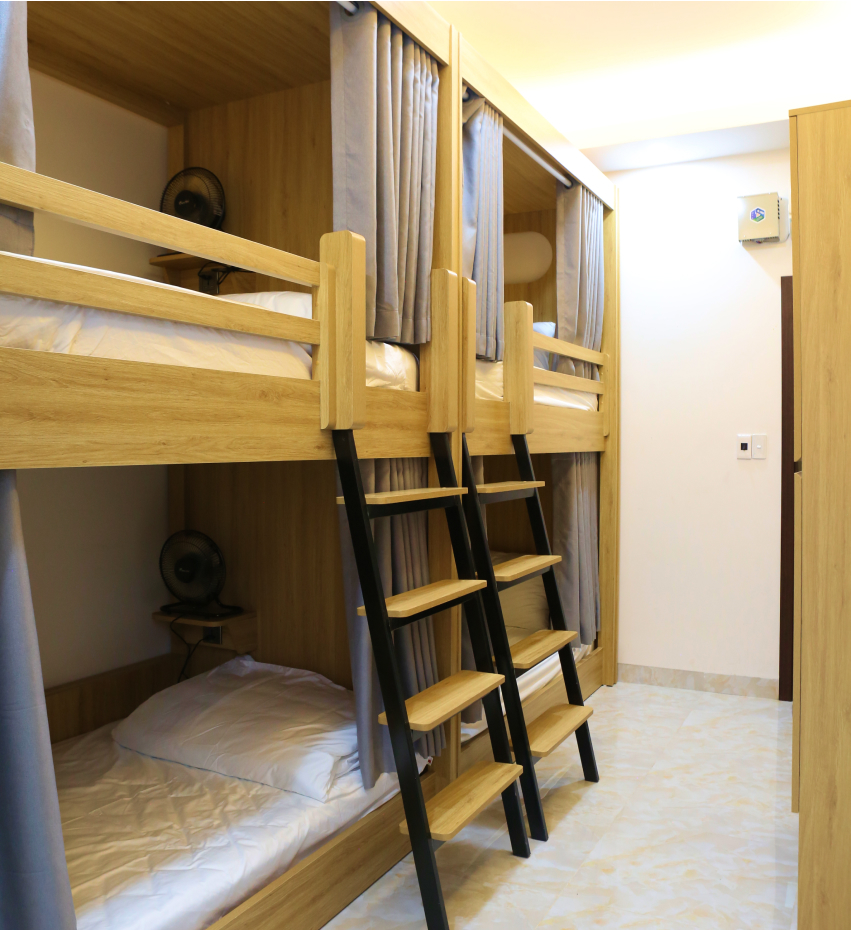 Book the entire
6 BED DORM

for the best friends adventure
See availability
Most-booked rooms
/ 1 night

/ 1 night

6 BED FEMALE DORM

Indulge in the ultimate experience of connecting with like-minded female travelers and discovering your next sightseeing companions in comfort.

See availability

/ 1 night

6 BED DORM

Experience the perfect balance of affordability and camaraderie, where travelers come together to forge lasting connections and create unforgettable memories.

See availability