Lobby Bar & Pool Table
We all love a good adventure. But sometimes, we just want to chill. Soak in all the good vibes at our vibrant lounge--relax at our stylish and comfy booths, cheer on your favorite sports team as we screen the hottest matches, enjoy some ice-cold beer, or sip on juicy cocktails and mixed drinks (especially during Happy Hour).
Walk on over to the pool table where you can meet new friends and challenge them to a friendly (or competitive) game of pool!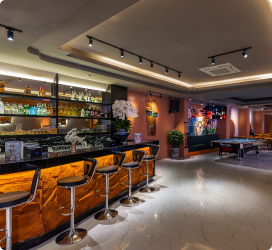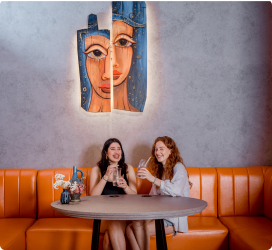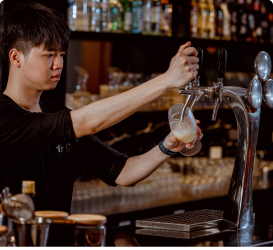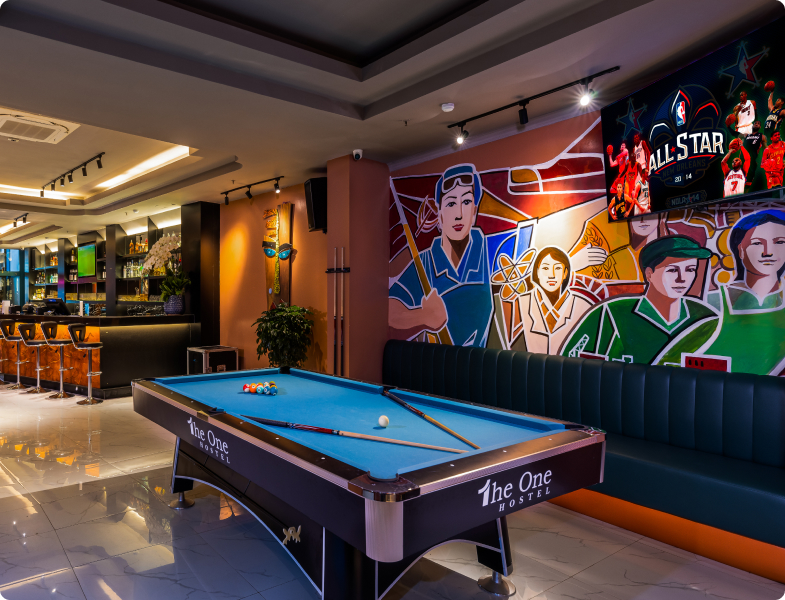 Tour Desk
Overwhelmed with Vietnam's breathtaking beauty and don't know where to start? Don't worry! We'll help you plan your perfect adventure!
From bus and train tickets to day trips to day trips to Ninh Binh, a one-day 5-star luxury cruise on the only Catamaran in the North of Vietnam (The Halong Catamaran), a 2-day 1-night party cruise in Ha Long Bay (Oasis Bay Party Cruise), a thrilling ride around the Ha Giang Loop (Epic Ha Giang Tour), and more...
Our friendly and informative tour desk team is here to ensure that you have everything you need to make the most of your time in Vietnam. Drop by to have a chat and let us make your travel dreams a reality!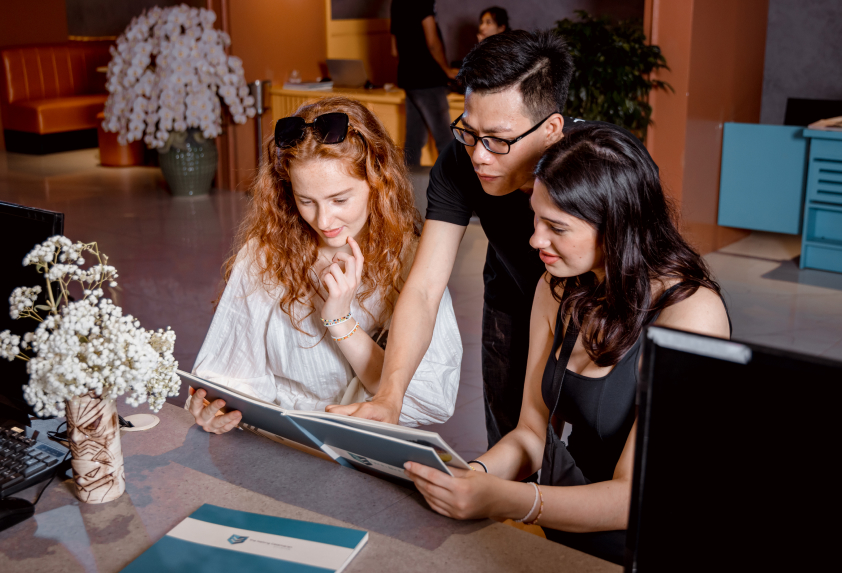 Cafe
Sit back and relax at our cozy cafe, and enjoy some delicious coffee, tea, juice, or even some mocktails! No better place to unwind and refuel before your next adventure...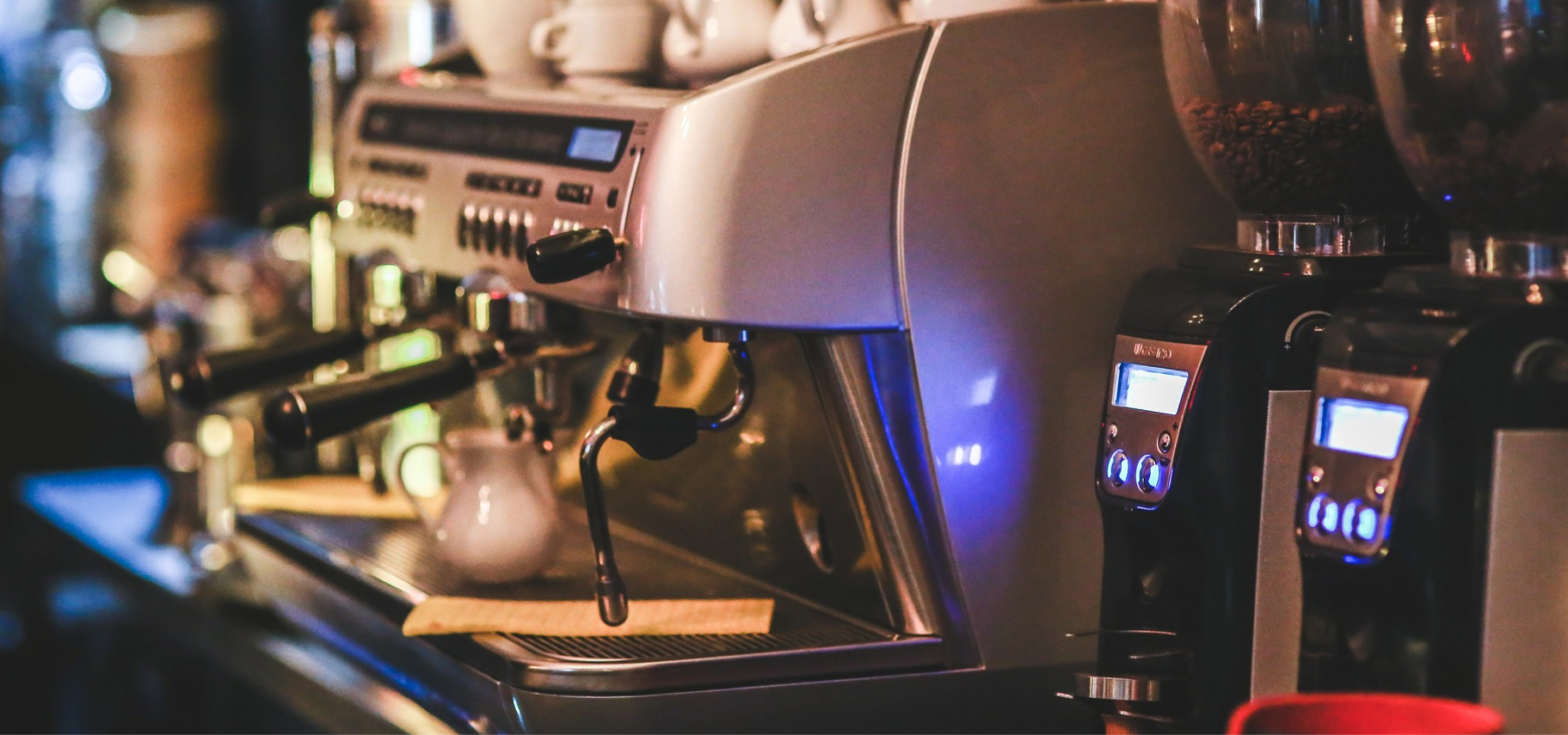 East Meets West In Our Kitchen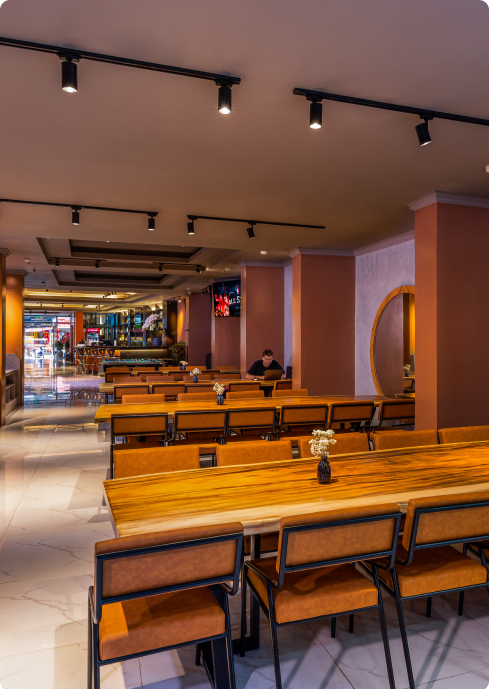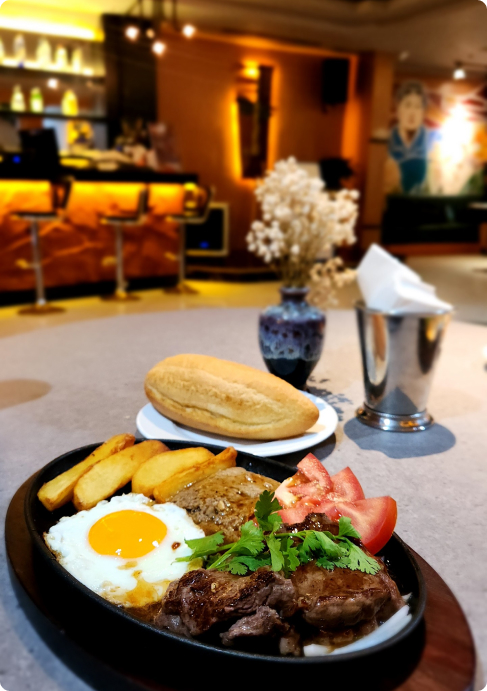 One Hostel, Two Foods
Our kitchen is run by chefs from Vietnam, Canada, and Denmark--all working together to whip up the best of both worlds!
A true collection of dishes from the east and the west. Whether you want to enjoy some authentic Hanoian dishes, or feeling a bit homesick and craving western food, our menu has just what you need!
Don't forget the most important meal of the day! Fuel up for a fun adventure with our FREE breakfast from 6:30-9:45am daily.
Rooftop Pool & Bar
Hanoi is beautiful, no doubt! But if you need an escape from the hustle and bustle of the city, we've got just the place...
Welcome to our rooftop pool and bar!
High above the street, our rooftop oasis is the perfect spot to get that sun-kissed skin, watch a beautiful sunset, and enjoy your favorite booze al fresco style.
Check out the Pool & Bar
Gallery
Discover our latest guests photos